Which Network Will Be Making the Revived Arrested Development TV Show?
Netflix, Showtime, Fox?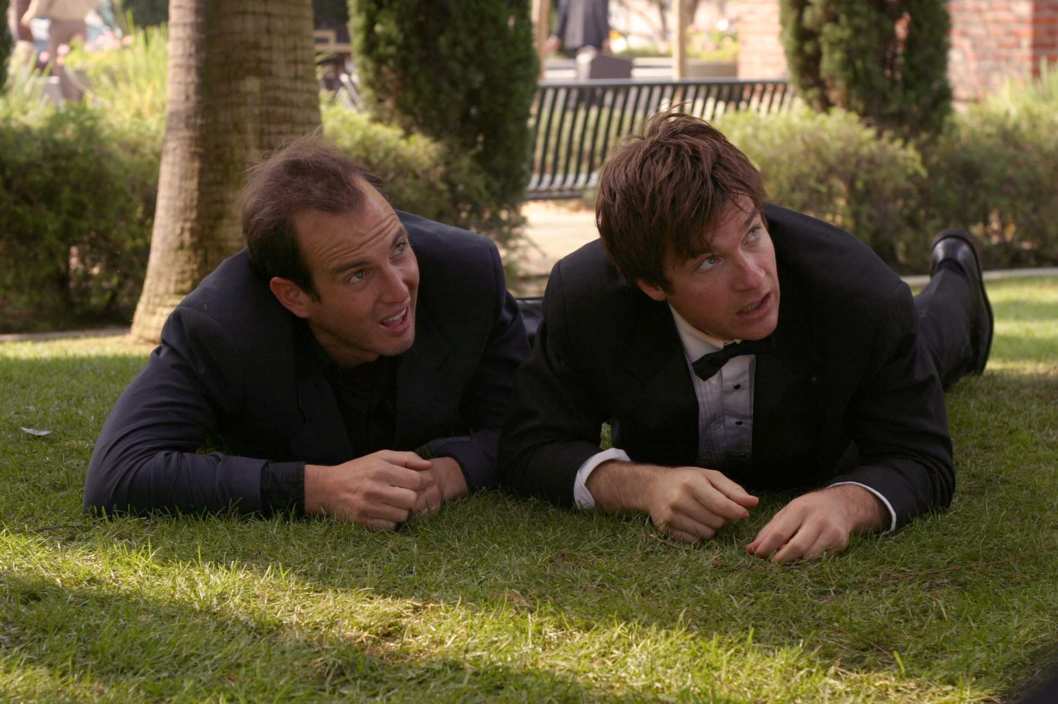 For five years now, fans of Arrested Development have kept hope alive that the short-lived Fox series might return as a big-screen feature, dreams nourished by occasional pronouncements from creator Mitch Hurwitz and various cast members confirming that such a thing is indeed being planned. Now the Internet waterboarding of the Arrested faithful has been taken up a notch: Sunday, Hurwitz, appearing at a cast reunion sponsored by The New Yorker, told New Yorker TV critic Nancy Franklin that he's now hoping to preface the alleged feature film with a limited revival of Arrested on TV. Not long after, Arnett tweeted that he and Jason Bateman were "peeing" together" and that they "are going to make new AD eps and a movie." Bateman then tweeted the plan is to "do 10 episodes and the movie. Probably shoot them all together next summer for a release in early '13." Before you start fantasizing about asking the Arrested gang to kindly stuff their pieholes with frozen bananas, Vulture would like you to know that this time, finally, we may actually be close to a real deal to resurrect Arrested.

As for why Hurwitz is seeking a multimedia approach to the Arrested encore, the New York Times says Hurwitz told Franklin it would be too difficult to explain where the Bluths had been the past five years via a quick movie summation. "I found even if I just gave five minutes per character to that backstory, we were halfway through the movie before the characters got together," he said. A limited run series would allow Hurwitz to basically spend one episode catching up with each of the characters. Of course, while all of this sounds very promising, there have been so many false starts on the Arrested front, we kind of find ourselves in the same camp as Time TV critic James Poniewozik, who opined yesterday that he "will believe that an Arrested Development movie exists when I am watching the closing credits, and actually, I will probably need to check for evidence that the memories of the movie I just saw were not incepted."