Charlie's Angels and How to Be a Gentleman Are Probably Not Long for This World
Their ratings keep going down.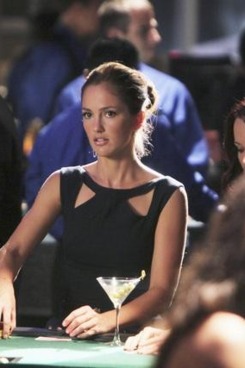 Things are not looking good for new Thursday night series Charlie's Angels or How to Be a Gentleman. Last night's episode of ABC's rebooted Angels attracted just 5.9 million viewers and earned a 1.2 rating in the under 50 demo, dropping for the third week in a row. Last fall ABC pulled the plug on My Generation after its second episode earned a 1.1 demo rating; it seems almost certain the Alphabet will pull Angels from its schedule, and soon. Meanwhile, Gentleman did better on CBS, at least in terms of raw numbers: Its second episode drew nearly 8 million viewers and averaged a 2.5 demo rating. However, lead-in The Big Bang Theory attracted almost 14 million viewers, and CBS doesn't really need to be patient on such an important night. The network delayed this Saturday's planned premiere of Rules of Engagement for a reason: Most industry insiders expect Rules will replace Gentleman, perhaps as soon as next week. Elsewhere in the ratings, the weak performance of Gentleman hurt CBS's 9 p.m. newbie Person of Interest, which dropped in the ratings once more. But while all of NBC's comedies were down versus last week, Prime Suspect held steady at 10 p.m. Unfortunately, steady means under 5 million viewers and third in the time slot.