Dan Harmon Promises Not to Mislead Fans, Hates 'That Stupid The Killing Show'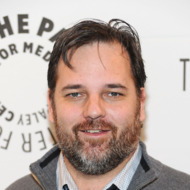 Community creator and showrunner Dan Harmon took to his blog to ameliorate some (super)fan concerns about last week's "Remedial Chaos Theory." Yes, that episode was originally supposed to be the third installment of the season, not the fourth, but the switch was nothing insidious or ominous, and it does not indicate that the timeline with Evil Abed is the "real" timeline. "I am really sorry that the air-order-swap has sent a false signal of hidden complexity," Harmon writes. "It aired out of order because it was a bitch to edit. I'm sorry it's not more complicated than that, but I'm sure glad the explanation isn't more sinister." Harmon says he'd never mislead fans, unlike some other folks out there ...

As much fun as we want to have, we never want to confuse you or lie to you. We just don't consider that a right that we have. I hated that stupid The Killing show on AMC after the first five minutes; don't show me someone discovering a body but then reveal that the camera was somewhere else and it was a pig. That's dumb. That's not storytelling, that's a parlor trick and an abuse of power. That kind of shit was cool in the third act of Silence of the Lambs, when she was ringing the doorbell and the SWAT team was ringing a doorbell and you suddenly realized that the SWAT team was at the wrong house and Starling wasn't. The "deception" in that moment was the POINT of that moment in Silence of the Lambs. Starling had wandered from her flock, straight into the wolf's den, and WE were the only ones that knew it. That was a [very brief] lie the camera engaged in to EMPOWER the audience and make the story more riveting. Wow. What a tangent. Anyway.
Photo: Frazer Harrison/Getty Image