Ellen Barkin Has Really Taken to Tweeting
Hope you like cursing!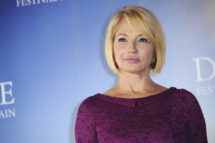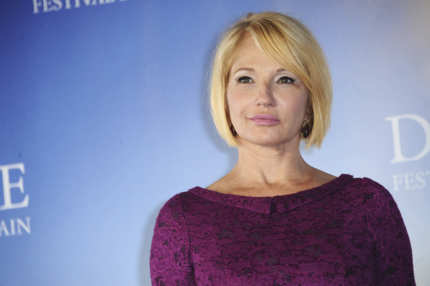 Ellen Barkin's Twitter feed is a thing of beauty. Uncensored celebrity tweets are nothing new, but Barkin's stream of consciousness is particularly magical, not only because of its constant — constant — creative profanity, but also because of the targets of that gorgeous pottymouth. For example, books. "I do have a kindle neva used it.I like my muthfukkin books 2 have fuckin pgs I can actually fuckin turn,u know,like a fuckin book!" For another example, when a follower suggested that she host Saturday Night Live, Barkin responded, "Fuckin been tryin for 30yrs... WTF...right?!" Get on that, Lorne Michaels! She saves her best responses, though, for politicians and pundits (If Ann Coulter didn't have a dick...I'd call her a cunt"), and last night's debate really brought out the best in Barkin. "Im still all fucked up from debate nitemares & shit...dreamt Newt stuck his Mitt up my ass w/o any Santorum," she said this morning. God bless you, Ellen Barkin. [EllenBarkin/Twitter] Update: Ellen Barkin asked that we "plz take down that ugly fuckin pic of me n put up another," so we did.