Homeland Gets a Second Season
No idea what that second season will be like, though!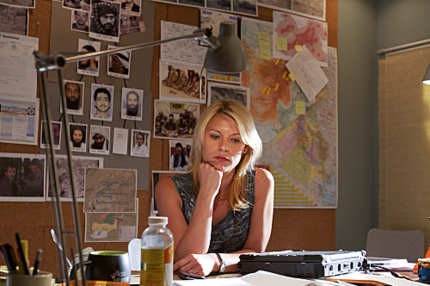 The very good Homeland is just four episodes into its first season, but Showtime has already decided to order up a second, which will begin filming next spring. In the announcement, Showtime made no reference to the plot of season two, which means it could be about anything. Presumably series lead Claire Danes will return, but whether she'll still be trying to figure out if Nick Brody is a sleeper agent (The Killing model), or if she'll have moved on to other cases (the 24 model), or if the two have become some sort of espionage-fighting duo (we're just throwing that out there because we sort of want to see Brody and Carrie make out), we'll just have to wait and see.