Keenen Ivory Wayans to Host In Living Color Reboot
Happy 25th Anniversary!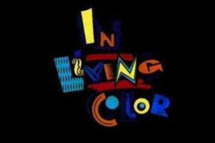 It's been 25 years since the network's debut*, and to celebrate, Fox has ordered two mid-season anniversary specials of In Living Color, with a series option for next season. Wayans will serve as executive producer and host for the remake. An all-new cast is apparently in the works, but Vulture would like to go ahead and make the obvious demand for a "Men on Films 2" featuring Damon Wayans Jr. as a second-generation film critic. It's tradition! And while we're at it, a bonus suggestion: Adam Pally as a Fly Girl. [Deadline]
*This post has been corrected to reflect that 2011 is the 25th anniversary of the Fox network, and not In Living Color.