Major Lazer Hops on the Mad Men Bandwagon
Hear "Original Don."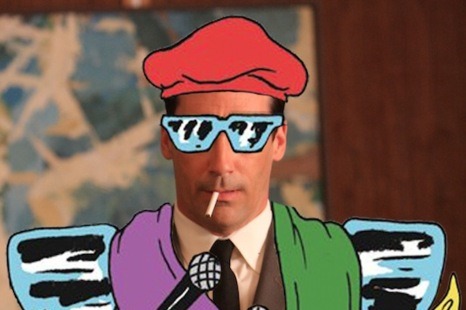 Or so this unofficial artwork, taken from their website, would indicate? "Original Don," the newest single from Diplo and Switch, doesn't really offer much in the way of lyrical explanation, so Vulture's happy to roll with the Draper reference. Whether the man himself would approve is debatable; the track, which made the rounds in unfinished form a few months ago, is another thumping dancehall jam, with some polka-like horns added in for good measure. Don Draper: not one for dancing. Still, good to hear from the semi-dormant Major Lazer, who've been pretty busy producing, modeling turtlenecks, and calling people "cocksuckers" of late. (Okay, those last two were just Diplo. Dude, like Don, loves his real talk.) One more thought: Do we now measure Major Lazer success by how well a track would fit into a Beyoncé song? And if so, this one's pretty solid, right? Discuss.

Major Lazer - Original Don [Hypetrak]