NBC Orders a Comedy Pilot About the President's Family
From Josh Gad of 'Book of Mormon' and an Obama speechwriter.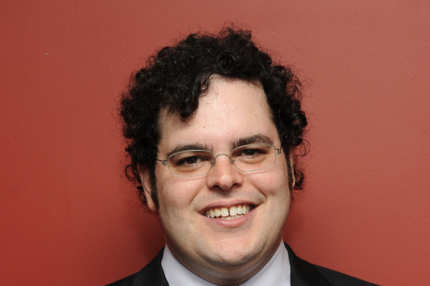 NBC is paying big bucks for a half-hour comedy project from a former speechwriter for President Obama and Book of Mormon star Josh Gad. The network has given a pilot commitment to 1600 Penn, a single-camera comedy that studio 20th Century Fox TV describes as revolving around "a dysfunctional family that just happens to live at the most famous address in America." (So it's Arrested Development ... in the White House?) The project will be written by Jon Lovett, the ex-Obama scribe who was voted "Funniest Celebrity in DC" last year and just last month was the subject of a glowing Washington Post profile detailing his plans for Hollywood domination. (Perhaps he got some pointers from former White House colleague Kal Penn?) Gad and Lovett will co-create and exec produce 1600 Penn together, with Jason Winer (Modern Family) onboard to direct. While NBC's deal doesn't guarantee production of a pilot, let alone a series green light, the network has agreed to pay a substantial penalty to 20th if a pilot isn't produced, thus making it very likely this will move forward. Gad, meanwhile, is keeping busy in between Mormon performances: Last month, he sold a comedy project to the Peacock in conjunction with Will Ferrell's Gary Sanchez Productions and signed on to the upcoming Gwyneth Paltrow comedy Thanks for Sharing.