Network Sitcoms: So Hot, Everybody Wants to Make One!
YA kings Alloy Entertainment and crotch-shot master Vin Di Bona set up projects.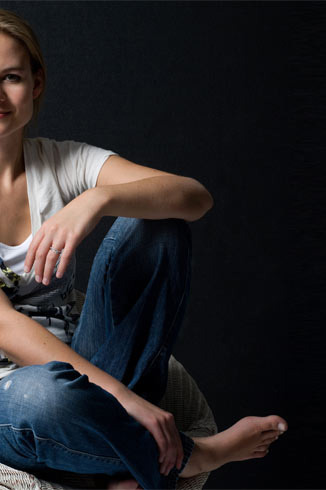 With comedies doing quite well this season, everybody in Hollywood is scrambling to get in on the yuks — including some unexpected players. Today, longtime America's Funniest Home Videos producer Vin Di Bona announced that he and his Fishbowl Entertainment partner Bruce Gersh had sold several sitcom scripts to the broadcast networks, including a TV version of the how-to book Learn Just Enough to Get Laid that's been set up at Fox. Now Vulture hears that Alloy Entertainment, which has had monstrous success adapting YA titles such as Gossip Girl, The Vampire Diaries, and Pretty Little Liars into TV shows, has just closed deals for a pair of comedy projects at ABC. While Di Bona seems to be going broad, Alloy seems to be taking a slightly classier route.
The company has enlisted acclaimed British sketch comic Laura Solon (Laura, Ben and Him) to write and produce an untitled family sitcom about three grown siblings dealing with the return of their overbearing mum. ABC scored the project after at least one other network made a serious bid for it, our spies say. Alloy has also set up Late Bloomer's Revolution, about a widower and his daughter trying to make it in the dating world. It's based on the novel of the same name by author Amy Cohen, who's adapting the project for TV. Four years ago, Late was in development as a feature film; Sarah Jessica Parker was going to star, with Amy Sherman-Palladino of Gilmore Girls directing. Both the Solon comedy and Late are being developed as multi-camera comedies, with Alloy's Leslie Morgenstein and Gina Girolamo exec producing both. Alloy also has a half-hour kid-centric comedy called How to Rock set to debut early next year on Nickelodeon.