New Girl Recap: The Slut Butler Did It
"Suppress the Jess."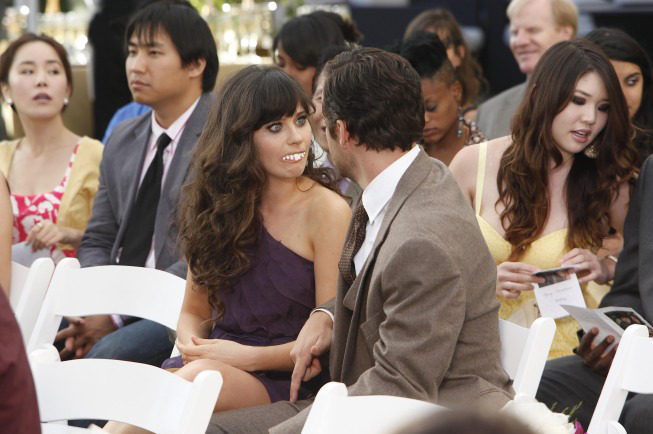 False teeth! Natasha Lyonne! A cute little kid! Last night's episode busted out a lot of gimmicks, some of which worked better than others. It also forced Zooey Deschanel to ham it up even more than she already had in the previous two episodes, thereby drawing a line in the sand: Basically, if you do not enjoy watching a gifted comic actress cut herself out of a pair of little girl's bike shorts with a butter knife, then this might not be the show for you.
Which means it's officially time for this episode's Adorkable Moment, when the guys do something ridiculous to prove to Jess that they care about her. To refresh, episode one involved everyone singing "(I've Had) The Time of My Life," while episode two involved everyone putting on silly hats. This time around, the adorkability kicks in as the D.J. puts on "Groovy Kind of Love" and the whole gang solemnly performs the Chicken Dance in slow motion. Later, Schmidt will go home with Gretchen. But for now, the group is together, pecking in unison.