The Walking Dead's Norman Reedus on His Halloween Costume, Lady Gaga, and Everyone on the Show Getting Buff
"It's like the CDC just exploded, and they rounded the corner — and all of a sudden everyone's fit! That's one of those vain-actor things."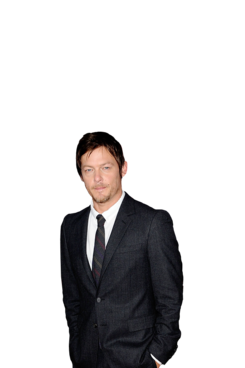 In his fifteen-ish years in mainly indie film, Norman Reedus has stabbed, poisoned, and shot countless people on screen. All of this has conveniently culminated in his role on AMC's The Walking Dead as Daryl Dixon, the oddly soulful redneck who can eighty-six a zombie (or technically an infected human) with the badass dexterity of Ted Nugent hunting game. This season, in addition to showing off bigger guns of the bicep variety, the actor gets to flex his dramatic muscles while exploring his character's heartbreaking past. Is Daryl going emo? Vulture entreated Reedus for details, then small-talked with him about his Halloween costume and hang time with Lady Gaga.
So are zombies and rednecks now off-limit costumes for you on Halloween?
I'm going to be Larry David. How rad is that? I'll wear a bald cap with hair on the side. And then I'm going to wear [those] clothes and sneakers and be really sarcastic and hit on everyone. And I'm gonna walk around saying, "Pret-ty good."