Real Steel Takes a Beating Against the Heavy Hitters on Vulture's Anticipation Index
This week's releases take a dive as Bieber and Rihanna light up the Index.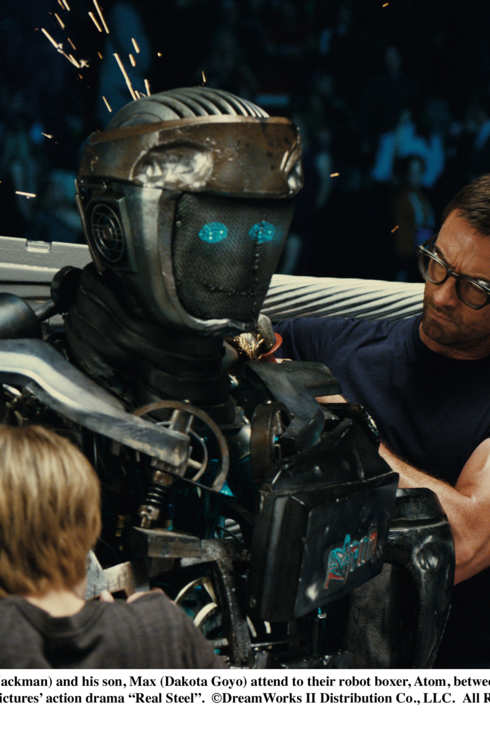 Usually, the top of the Anticipation Index — Vulture's scientific guide to what upcoming entertainment events are getting the most anticipation on Twitter and blogs — is stocked with that weekend's big opening movies. (Even Bucky Larson: Born to Be a Star hit the top of the charts, with so many people chatting about how fascinatingly awful it looked.) Only Real Steel has cracked the top ten, and today, as it opens (a time that a new film is usually in the No. 1 or No. 2 spot), it's at No. 11, while The Ides of March is down at 24. (The indie Dirty Girl, also in theaters today, is on its tail at 27.) So why the dampened chatter? Because these films' opening has been overshadowed by tantalizing promos for movies even further in the future.
Of course, trailers and on-set photos get released all the time, and this is a particularly weak week for movie releases. Much as we love talking about Real Steel, Hugh Jackman, though well liked, is still mostly known as Wolverine (@JaleelBoykins: "Real Steel was such a disappointment. Hugh Jackman didn't even show his adamantium claws"), and the action-robot-family-inspiration genre is a little confusing. Who'd have thought they'd ever see something called Real Steel described as a "sweet movie?" The duo of Clooney and Gosling should have been a knockout for Ides of March, but at least on Twitter, their names haven't really registered. Plus, @marincordova complains, "Just watched the ides of march trailer. It actually made no sense. I have no idea what the movie is about except for presidents&bad lighting."