Why You Can Thank Modern Family for the Sitcom Renaissance
Even though others will tell you that our nation wants to laugh in tough times and blah blah blah.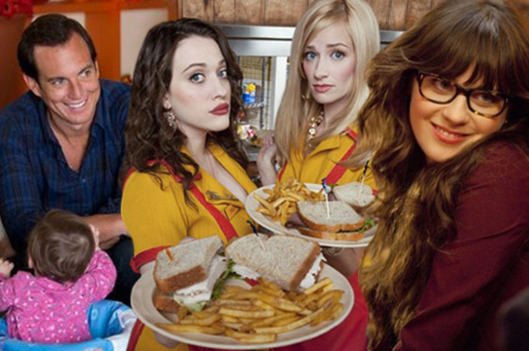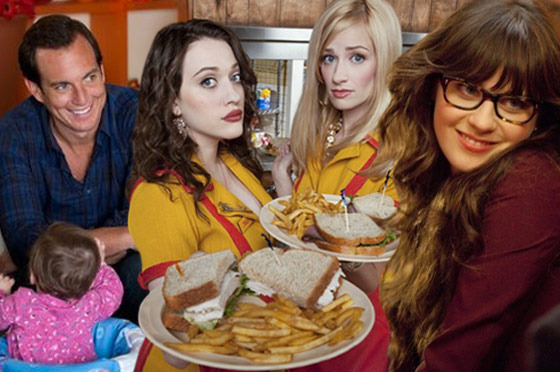 For the Chinese, this is the Year of the Rabbit; to the Jews, it's 5772. And for journalists covering the TV business? That's simple: It's the Year of the Sitcom! Early coverage of the 2011–12 small screen season's winners and losers has understandably focused on the fact that comedies such as New Girl, Suburgatory, and 2 Broke Girls seem to be doing far better than other kinds of programming this fall. This is what those of us who cover entertainment call a "trend," and as such, we feel a profound professional responsibility to dig deep and search our souls for the answers: Why laughter? Why now? This will almost certainly result in a dramatic uptick in articles featuring sprawling sociological theories supported by quotes from ubiquitous TV historian Robert J. Thompson and all manner of Hollywood insiders: People want to laugh in a down economy! Comedies only take 30 minutes to watch, and we're all too busy for dramas! We've found a funnier, totally new way to make comedies that's unlike anything you've seen before! But no matter how intelligently the stories are written, or how wise the talking heads doing the explaining might be, the bottom line about TV's alleged sitcom renaissance is much simpler. It's just not nearly as interesting.
Bottom line? There may be no grand logic behind why sometimes we watch a lot of comedies and other times we waste our time on reality shows or obsess over the personal lives of melodramatic medical practitioners. And often it's just a matter of finding the right balance of numbers of shows (a glut is a glut) and networks figuring out the best way to schedule them. So let's all resist the urge to make up sociological or economic explanations for the sitcom's resurgence. (Thereby freeing up Robert J. Thompson's day: Hey, Bob, why don't you and Paul Dergarabedian go whale watching? You deserve a break from all the quoting!) Yes, these are tough times, but they do not necessarily make people more eager to laugh: In boom times, do people come home and say, "I've been smiling all day and I'm tired of it: give me something dour to balance me out!" They do not. And viewers are not being lured back by new innovations in comedy: Sure, Zooey Deschanel is a unique personality, but Two and a Half Men remains top-rated, and that's just The Odd Couple with more erection jokes. (Though who could forget the Odd Couple classic, "Felix gets his junk caught in his tie-clip case"?) As ever, trends are just another way of saying that success breeds imitation, whether it's comedies, dramas, movies, or Angus hamburgers — available for a limited time only!