This Weekend's Concerts: From Neon Indian to The Rapture
Now that CMJ is over, you can re-live the madness through these photos.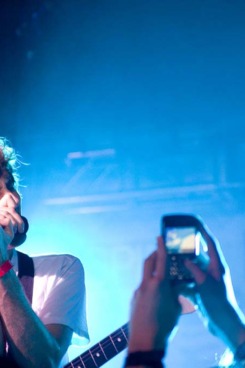 CMJ hit New York last week and weekend, meaning music lovers and industry folk spent the week bouncing between shows from over 1300 mostly up-and-coming bands. (And then there was En Vogue.) Click through to see photos from showcases and afterparties ranging from Casiokids, Neon Indian, CSS, En Vogue and The Dive, to Weekend at The Fader Fort and A-Trak, Crystal Castles and The Rapture at the Spin/Ray-Bans secret party.