Let's Speculate Wildly About the Watch the Throne Set List
Flame walls! Throne music!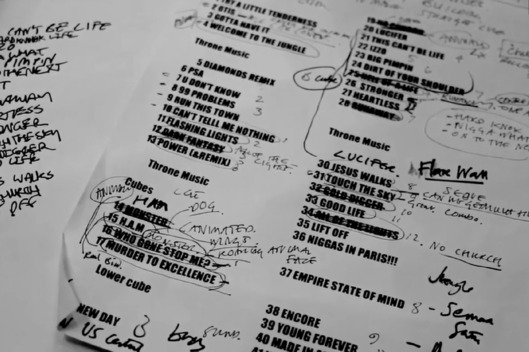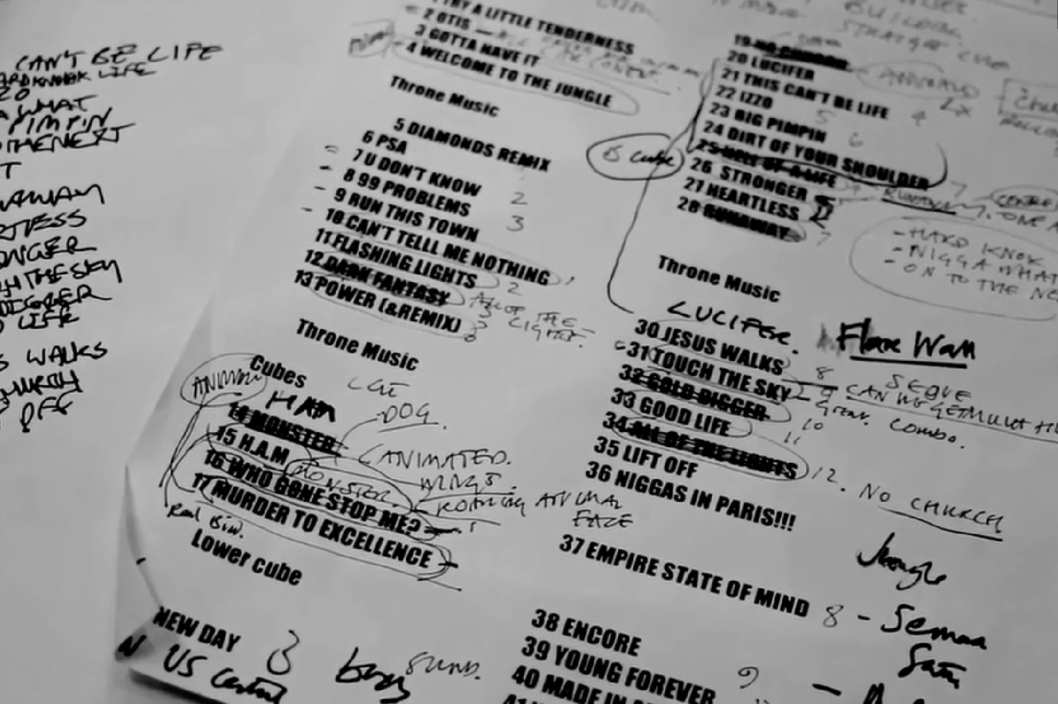 Kanye and Jay-Z's joint tour kicks off tonight! And being the generous and promotionally savvy gentlemen that they are, 'Ye and Jay released a teaser video that includes a glimpse of the Watch the Throne tour set list. What manner of spectacle is planned? Let's all squint at the list together and break it down!
Video: Jay-Z and Kanye West Unveil "Watch The Throne Tour" Set List - [Complex]