Akiva Goldsman Doing Doc Holliday Series for HBO
Another day, another new Western series.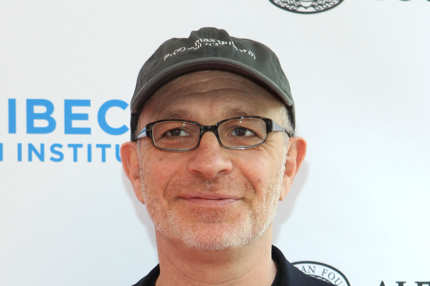 Of all the Western series that have been announced lately — and they are legion — the Western announcement du jour should bring the most hope to Deadwood fans (many of whom still expect an actual announcement about Deadwood). Famed screenwriter Akiva Goldsman (A Beautiful Mind, I Am Legend) signed a two-year exclusive deal with HBO today, and his first project is going to be, wait for it, a Western series, with frequent collaborator Ron Howard directing the pilot. The series is based on Doc, Mary Doria Russell's novel about Doc Holliday, with Adam Cooper and Bill Collage writing the adaptation. Holliday might be best known as Wyatt Earp's sidekick, but he was also a dentist married to a whore, and between those facts and a home at HBO, Goldsman's series is the clear winner thus far in the Deadwood derby. At least until the next Western series is announced in 3, 2 ...