Artists You've Heard of Win Awards at the AMAs
The night belongs to Taylor Swift.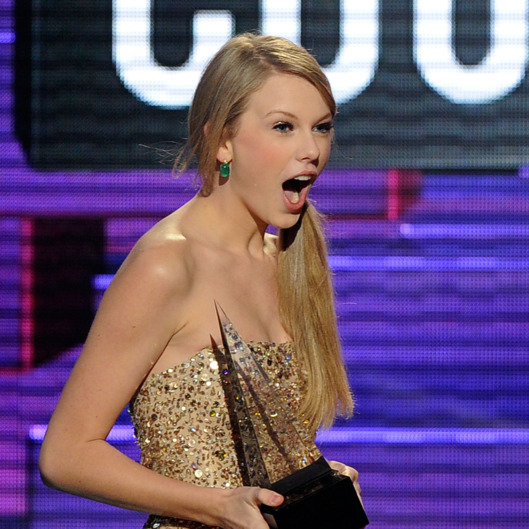 It was one of the music industry's nights in the spotlight (and some people were very, very excited), with the American Music Awards taking place in Los Angeles tonight. Unlike the Grammys, which incurred the wrath of Rosie O'Donnell when they awarded Album of the Year to Arcade Fire in February, you'd have to have tried pretty hard to not be familiar with the singers and groups who won AMAs. The evening was dominated by Taylor Swift, who won awards for Artist of the Year, Female Country Artist, and Country Album. But the night wasn't just about Swift, as Nicki Minaj, Maroon 5, and Adele, among many others, also went away with awards that they can stow away in the attics and closets of their homes.