Amy Poehler Ponders 'Occupy Pawnee'
"Maybe Pawnee will be up in arms."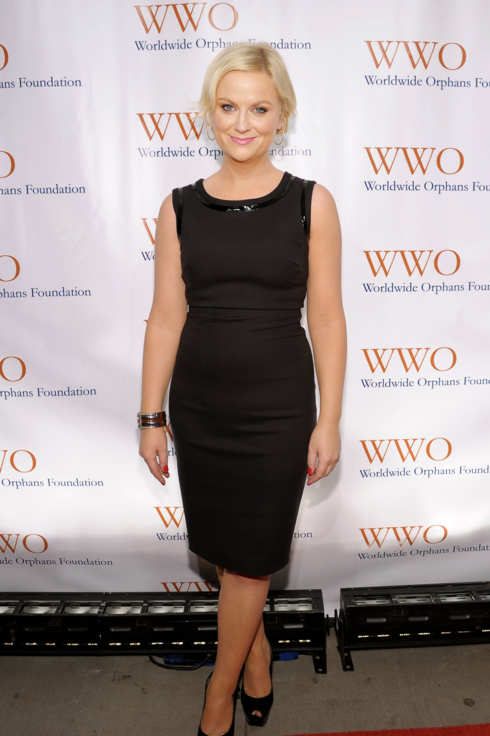 While Zuccotti Park was cleared last night, it's possible that Occupy Wall Street may open up a new (albeit fictional) front in small-town Pawnee, Indiana. At the gala for Worldwide Orphans Foundation, Amy Poehler told Vulture that the writers of Parks and Recreation have discussed a story line about the Occupy movement. "We were talking about that. I don't know where we'll be with the time frame of that, but maybe Pawnee will be up in arms," Poehler said.
And while Leslie Knope has written a book this season, Poehler has no such aspirations, since her friends Tina Fey and Mindy Kaling have already written about her so glowingly in their own books. "The dream of a lazy writer is to have everyone write about you," Poehler said. "You never have to do it yourself. I would so much rather read what Mindy and Tina write about me — to be in their books is a dream come true. If I wrote a book, all I'm going to do is excerpt their chapters. I'll write, like, an eight-page book. I'll write a two-line foreword, then I'll use their passages, and maybe I'll ask someone to sketch something in the back. And then I'll be done."