Angelina Jolie Pulls a Last-Minute Blood and Honey Switcheroo
It won't be released in English anymore.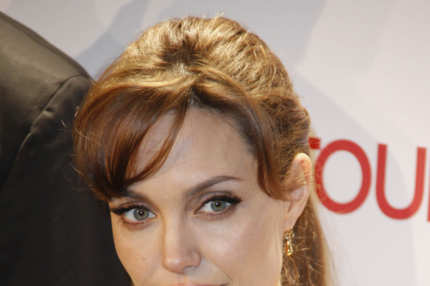 When Angelina Jolie made her directorial debut on the Bosnian war drama In the Land of Blood and Honey, she shot two versions simultaneously: One in English, and one in the native tongue of her Serbian/Croatian actors. The plan was to release the English-language version in the U.S. in an effort to make the tough-sell movie more accessible, but FilmDistrict announced today that at Jolie's behest, the native-language version will debut in U.S. theaters instead (with subtitles, naturally). The movie is set to come out on December 23, which will give Jolie a few weeks more to devise new ways to confuse and discourage her obsessive Us Weekly audience from attending. We recommend going black-and-white!