Broad City Going to FX
The web series is graduating to TV with producer Amy Poehler producing.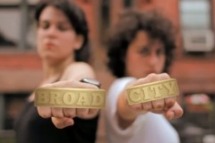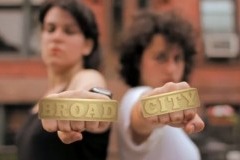 From Sunny to Louie, FX has a stellar track record for discovering comedy nerd favorites and giving them a platform for world domination. That's why it's worth noting that Broad City, the web series that taught us about "Boob Bumping," is being bumped up to a half-hour series on FX with Amy Poehler as executive producer. The Upright Citizens Brigade-heavy series (the stars/series creators, Abbi Jacobson and Ilana Glazer, are both UCB grads, as are most of the supporting cast) is nothing if not comedy nerd bait, at least until FX unleashes them onto the masses.