Dave Coulier Wants to Team Up With Flava Flav
Their show would be called <em>Dave and Flav</em>.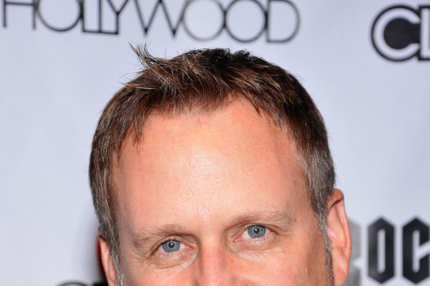 Dave Coulier has a new web series, "Can't Get Arrested," with fellow Full House vet Jodie Sweetin, and he has plenty more ideas where that came from. During his stint on The Surreal Life in 2004, Coulier says he and Flava Flav formed a bond. "I get a real kick out of that guy," Coulier tells Huffington Post. "We always wanted to do a show together. It'd be called 'Dave and Flav,' about the whitest Midwestern guy living with the guy from Public Enemy." Coulier came up with the idea of Arrested when he met Dennis Haskins (a.k.a. Mr. Belding) and Kato Kaelin at a party, and Dave and Flav would be similarly premise-driven. "We meet each other on a park bench and then we hear this baby crying, and we look back and it's a baby in a stroller, and we're like, 'What are we gonna do? We gotta take care of the baby,'" he says. "So we befriend each other and raise this baby." Are you listening, development executives?