Drake's Take Care Makes a Solid No. 1 Debut
With just under 650,000 copies sold.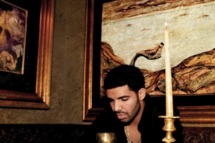 The Bun B-loving rapper's new album sold just shy of 650,000* copies in its first week, landing the well-received Take Care at the top of the Billboard 200 as expected. That number gives Drake the second-biggest rap opening of 2012, just behind boss and bestie Lil Wayne's Tha Carter IV (and, notably, ahead of Jay-Z and Kayne West's joint project Watch the Throne, which sold 436,000 copies in its first week). An ever-polite Drake was gracious about the results, taking to Twitter to thank his fans. Weezy, meanwhile, had a slightly different take: "Pardon me for sounding however I sound with this statement, but we rich as shit, so numbers and record sales that doesn't matter to none of us." Fine, then Vulture will extend our congratulations to Drake and Drake only. Way to get it, Sweater King.
* This post has been updated to reflect the official Nielsen SoundScan numbers, which put Take Care's sales at 631,000, rather than the projected 659, 190.