Dylan McDermott Wants to Make a Halston Biopic
With Ryan Murphy. Interesting!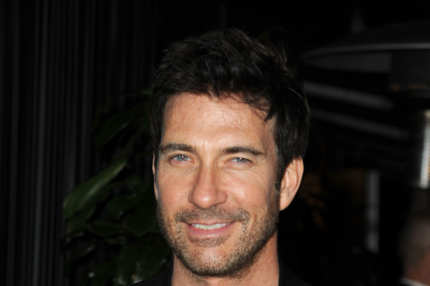 Dylan McDermott is happy playing the tormented, occasionally nude Ben on American Horror Story, but he has a dream project he's been kicking around for a while, too. "I had this idea — I actually brought it up to Ryan Murphy — that I wanted to play Halston," McDermott tells The Advocate. Fashiony! "I think that would make a great movie, because his life was so interesting and complex. I was trying to develop that for a while, and Ryan was kind of mulling it over. We'll see," he says. Ryan Murphy doesn't seem like the safest choice for creating a biopic, given his insatiable thirst for the wild and extreme, and yet a Murphy-written saga of the man who outfitted Jackie Kennedy in pillbox hats, hung out with Andy Warhol and Liza Minnelli, and sort of invented fashion minimalism seems almost perfect. Let's do this, Hollywood.