Elisabeth Shue Joining CSI
As a no-nonsense investigator. Is there any other kind?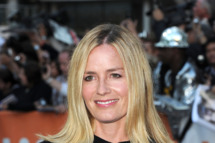 Elisabeth Shue is joining the cast of CSI in February, CBS announced today, taking over Blonde Lady Cop duties from Marg Helgenberger, who is leaving the show in January. In her first regular TV gig since the eighties, Shue will play an investigator who has anger issues and an acrimonious history with Ted Danson's character D.B. Russell, who fired her when they worked together previously. So ... love interests? Don't be so coy, CBS! CSI isn't the ratings dazzlefest it was in yesteryear, but it's still holding on: America, it seems, will never tire of gruesomely mangled corpses, fuzzy forensic science, and smoldering stares.