Fiona Apple's New Songs Are in Limbo (Again)
So where's the album?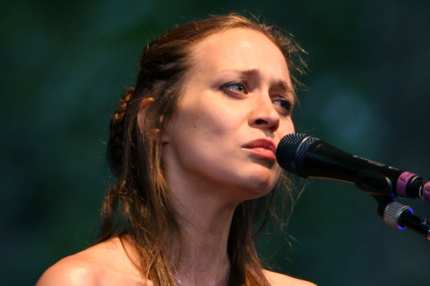 Rumors once had it that a brand-new Fiona Apple album would debut this past spring, but we're about to head into December with no new Apple tracks in sight. Apparently, it's not for lack of trying on the singer's part. According to Grantland (via the AV Club), Apple appeared onstage with her frequent collaborator Jon Brion last week at L.A.'s Largo, and when an audience member shouted out a request for new material, she replied, "I can't remember [how to play] any of my new songs because they've been done for a fucking year," to which Brion hastily added, "Not her fault!" It wouldn't be the first time that a new Apple record was seemingly held up by her label: Apple famously began recording Extraordinary Machine with Brion in 2003, but after label delays, rerecordings, and a fan outcry, the album finally saw release in 2005, and she's put out no records since. Is it time to try to Free Fiona once more?