George Clooney Wanted Gosling for Sexiest Man Alive
"He really wants it."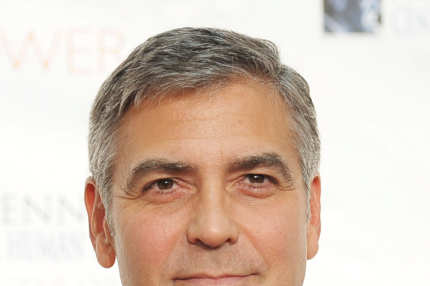 Just another little twist of the knife in the ongoing Ryan Gosling–was-robbed-of-being-sexiest-man-of-the-year-by-Bradley-Cooper brouhaha. (Now with protests and Zeitgeisty petitions!) George Clooney was rooting for Ryan. Just days before People announced their choice, Clooney implicitly endorsed the Gos: "He really wants it ... The whole time we were on the set of Ides, he was like, 'How did you pull that off?' So I called up Brad Pitt and we worked with him for weeks on the walk ... we told him how to train ... everything." It's one thing to ignore the will of the people, People; it's a whole other thing to ignore Clooney.