Bones Creator Hart Hanson on the Show's New Season, Booth and Brennan's Future Make-Outs
"If we do this correctly, by the time we're done with 'Bones,' people will have seen everything they want to see from Dave and Emily."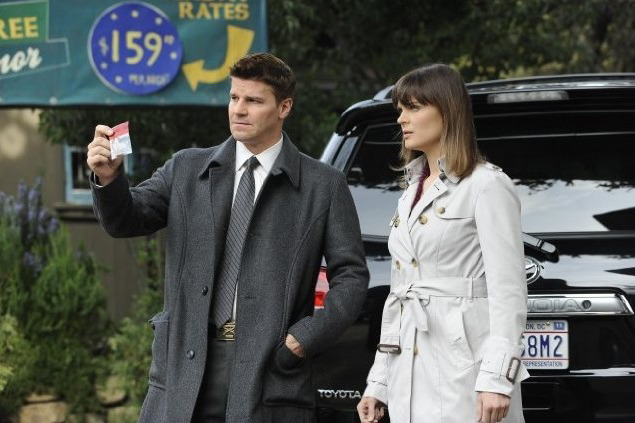 Bones returns for its seventh season tonight, and some things have changed! After six years as TV's most high-profile will-they-won't-they couple, Booth (David Boreanaz) and Brennan (Emily Deschanel) finally slept together (off-camera) in last season's penultimate episode, and then, in the finale, announced they were going to have a baby. Tonight's premiere picks up a few months after the finale left off, and to prepare for it, we spoke with Bones creator Hart Hanson about the upcoming season, Moonlighting, how the slightly Asperger's-y Brennan will deal with a child, and whether we'll actually get to see them have sex sometime.
Related Links
The Ten Grossest Dead Bodies of the 2010-11TV Season
In Praise of Bones
The Ten Grossest Murders of the 2009-2010 TV Season