Hell on Wheels Ratings Down Significantly From Premiere
Thirty-five percent off its premiere.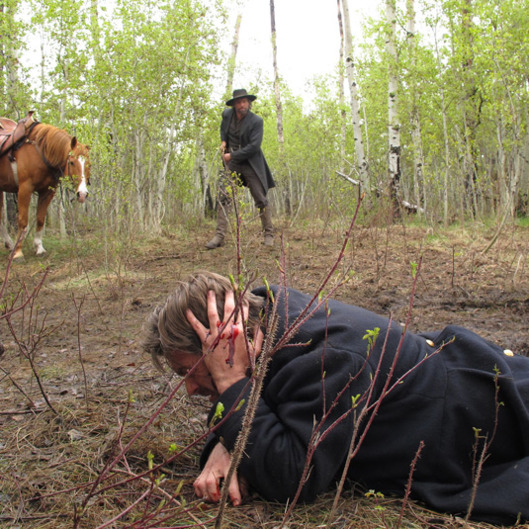 Is Hell on Wheels in danger of derailing? Not quite, but AMC's latest drama has suffered some notable Nielsen erosion since its big premiere earlier this month. After bowing to 2.4 million viewers under 50, the railroad Western slipped this Sunday to 1.58 million viewers in the key Nielsen demo. That's down 35 percent since its November 6 launch, and while it's not uncommon for big cable shows to suffer some audience decline after heavily hyped debuts, being down by this much after just three weeks isn't a good thing, either. And by way of comparison, AMC's last series launch, The Killing, actually increased a tad in the demo with its third broadcast.
Another Nielsen nugget that's a bit troubling about Hell is just how much of its Walking Dead lead-in the series is surrendering. This week, the zombie show averaged 4 million viewers 18 to 49, which means the choo-choo show fell by about 60 percent. You expect a significant drop-off whenever a newer show airs behind a massive hit. But by means of comparison, Workaholics over at Comedy Central goes down around 30 percent after airing behind that network's top-rated South Park. One positive ratings stat worth noting is that Hell is doing better with older audiences. Its overall viewership of just under 3.6 million this week is off less than 20 percent from the 4.4 million who watched the premiere. Perhaps many of the younger viewers are watching via DVR or other platforms (such as on-demand). Or maybe the Western motif and lack of zombie killings are proving to be a drag for non-geezers. Either way, Hell will soon see its audience appeal face a major test: After this week's Dead winter finale, the AMC newbie will have to lure viewers without the aid of a monster hit as its lead-in.