Jay-Z's Rocawear Line Pulls 'Occupy All Streets' T-Shirts
After criticized for OWS profiteering.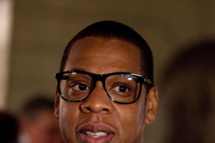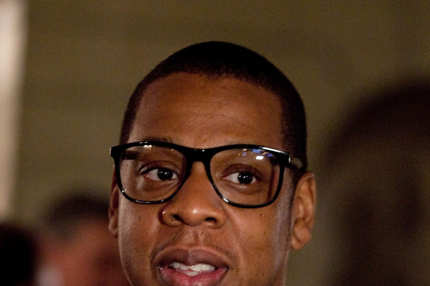 The Occupy Wall Street protests down in Zuccotti Park have had their share of celebrity visitors and entrepreneurs wanting to make a buck off the movement, so it wasn't long until someone filled both roles. And who else but mogul-of-everything Jay-Z, whose clothing line Rocawear announced last week it would start selling $22-a-pop "Occupy All Streets" T-shirts as "a way of reminding people that there is change to be made everywhere, not just on Wall Street," per a statement issued to Gawker that mentioned none of the profits would go to the occupiers. "What better way to show your support for the Occupy Wall Street Movement than with a dope tee?" read a post on the Roc4Life blog. Following a barrage of criticism, however, the blog post was pulled down and, as of this afternoon, any mention of the T-shirts had been scrubbed from the Rocawear website.