Jennifer Lopez From Different Block Than You Thought
At least when it comes to her Fiat ad.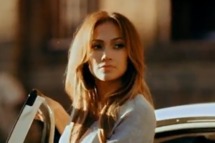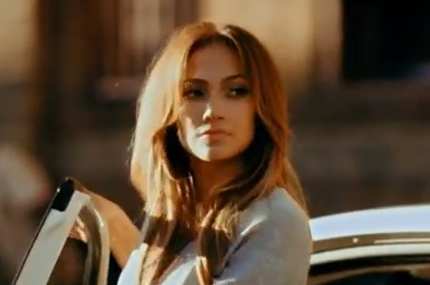 If you had somehow missed the news that Jennifer Lopez is the new pitchwoman for Fiat, it's not for lack of trying: Her ads for the car have been virtually inescapable, and she had the well-compensated chutzpah to make an onstage Fiat the focal point of her performance at the American Music Awards this past weekend. Alas, the Smoking Gun has revealed that in the pursuit of this marketing bonanza, some untruths were told! In fact, though Lopez's commercial for the brand is ostensibly a love letter to the Bronx neighborhood she grew up in, her driving inserts were filmed in Los Angeles, while a body double tottering in stilettos served as J.Lo's stand-in for the scenes actually shot in the Bronx. "In today's world, people are increasingly mobile and their work takes them to a variety of locations," explained a Fiat spokesman. "As a result, we took the opportunity to film wherever Ms. Lopez was working at the time to accommodate her schedule." While the controversy may not be our new Watergate, surely it is our generation's faked moon landing.