Jonathan Groff Appreciates Your Concern When He Goes Nude
The <em>Glee</em> actor discusses a nude scene he was in that found its way online.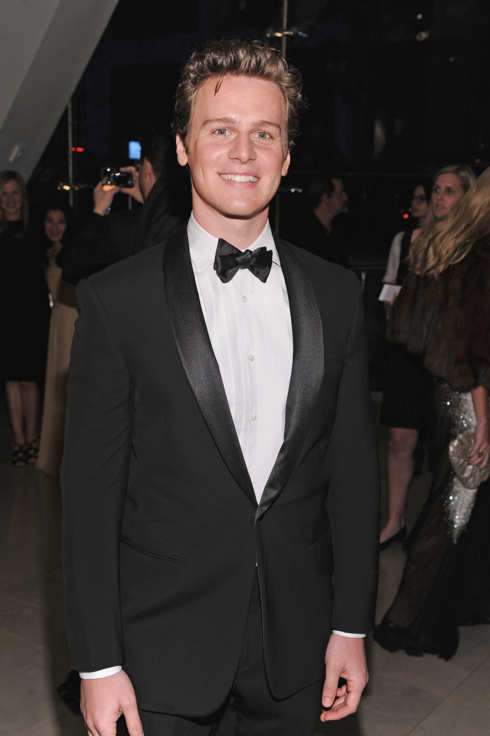 Back when Jonathan Groff toplined a revival of Hair, he was notably the only cast member in the free-love musical who didn't have to take his clothes off. Still, don't get the wrong idea about him: Groff's not averse to going naked for a role, and in fact, images from his frontal nude scene in the film Twelve Thirty were all over the Internet last week. At last night's premiere of Venus in Fur, we asked Groff if he had any idea that the DVD screen captures had hit the Net with a vengeance. "No," he admitted. "Okay. Yeah, I did that movie a couple years ago. I really loved doing that movie, and Jeff Lipsky, our director, had done this thing, Flannel Pajamas, which had some nudity in it as well, and the thing about the nudity in that movie that he was trying to capture in our movie was the reality of it, and not trying to hide it or cut away when people would normally be naked, so, I don't know, it's just a movie I did!" Though Groff did bare his butt back when he performed in Spring Awakening, did he have any qualms about showing all in a movie? "I don't think about how it'll end up on the Internet. I just do my work and whatever happens, happens," he said. Grinning, Groff added, "I love that you're so concerned about me. People, you know, people do what they do on the Internet. But I appreciate your concern."