Julie Taymor Claims Bono, the Edge Falsely Criticized Her
Ousted <em>Spider-Man</em> director talks of unfair malignment.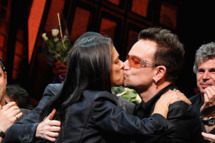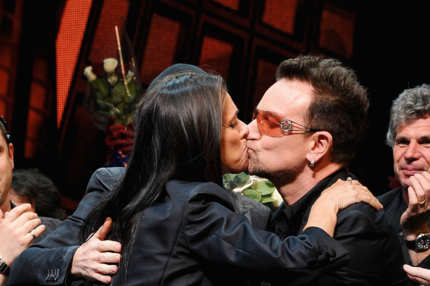 Julie Taymor, the ousted director of Spider-Man: Turn Off the Dark, claims in a new interview with Esquire that collaborators Bono and the Edge unfairly painted her as "exhausted" and "overwrought" in order to wrest control from her and overhaul the volatile musical with secretly prepared changes. Taymor, who is currently suing the Spider-Man producers for creative infringement, disputes the characterizations about her, and says the only frustrating moments were because her collaborators were mostly not present during previews: "What was exhausting was the fact that the producers were absent … Those people weren't there, so how does Bono know? I'm sorry." Taymor says she would not want to repeat the nine-year development process for Spider-Man, at least "not with this group of people, not with these producers." Really, the only person who has come out looking good from this whole ordeal is U2 bassist Adam Clayton.