The Killers Kindly Invite You to a Christmas Rodeo
Hear their latest charity single, "Cowboy's Christmas Ball."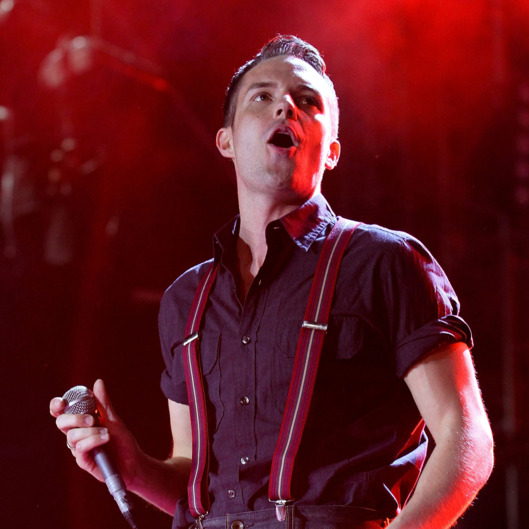 As they do each year, even when on hiatus, Brandon Flowers and his band of merry Vegas rockers have just dropped their latest Christmas charity single. (It's after Thanksgiving! Christmas music is officially allowed now; don't hate.) The feather-epaulet enthusiasts among you will know that this is a tradition that stretches back to 2006, including songs like "A Great Big Sled," the Elton John–featuring "Joeseph, Better You Than Me," and (in Vulture's opinion) the Top Twenty Holiday Song "Don't Shoot Me Santa." Fans of that last song's vague-outlaw theme will be pleased with 2011's offering, the honky tonk "Cowboy's Christmas Ball," which is basically the Killers' outline for an awesome country and western holiday party. Or maybe Brandon Flowers was a rodeo-caller named Windy Bill in another life. Anyway, if you know any Nativity-themed line dances, now would be the time to break them out.