Leaked: Rihanna Does in Fact Enjoy R-Rated Activities
<em>Talk That Talk</em> is out.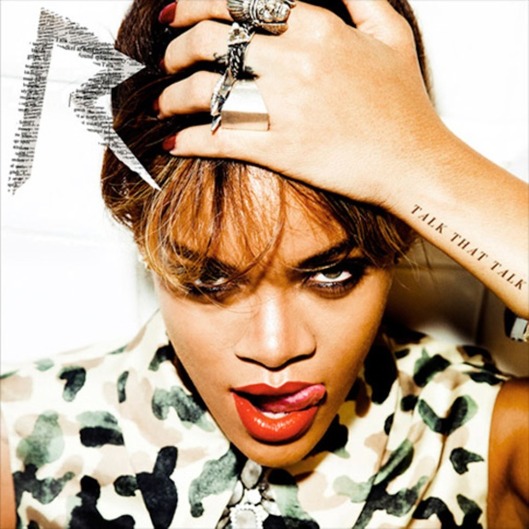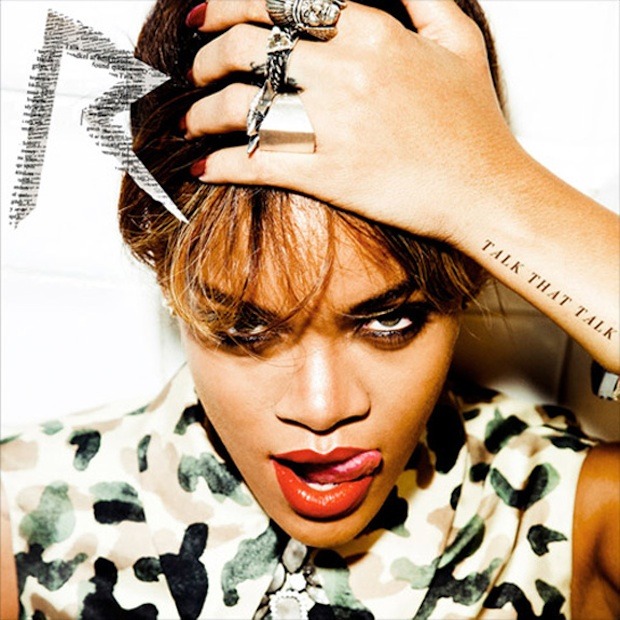 It's not like Rihanna is a prude — this is the woman who brought you "S&M," "Rude Boy," and those famous chain-mail shorts, among other acts of public titillation. In her music, at least, she is what some residents of ocean-adjacent New Jersey would call "D.T.F." So last week's rumors about Talk That Talk's hypersexual content raised a number of questions: How could Rihanna get much raunchier, and still stay on the radio? How raunchy is raunchy— are we talking winking entendres and "get up on me" dance breaks, or an explicit how-to guide? And how mad will the parents be this time around? The answer to that last one, after a few listens, is an obvious "very." The sexual references on Talk That Talk are sometimes laughably literal, with one highly instructional track that SexEd teachers might find useful as a future ice-breaker. Birthday cake's good name has been permanently tarnished, and after hearing "Cockiness," we assume that Jane Austen is attempting to rename Persuasion from the grave.
But for the most part, the provocative lines are tucked into the songs that probably won't make it onto MTV or Z100. That's not to say that presumptive singles like "Where Have You Been" (a team effort from Dr. Luke and Calvin Harris, with the latter's signature hands-in-the-air House beat) and "Talk That Talk" (featuring Jay-Z himself, plus a "ooohh" chant borrowed from Rihanna's Coldplay collabo) don't allude to the sexytime, they just avoid obvious lyrics like "Just because I can't kiss back, doesn't mean you can't kiss that." Rihanna's only allowed to get really frisky on the deep cuts. Plus, in addition to the relatively PG first two singles ("You Da One" and the Ibiza-riffic "We Found Love"), there are a handful of genuinely mushy love songs: "We All Want Love," a wistful acoustic number with a giant sing-along chorus, and "Drunk on Love," featuring Rihanna's second super-catchy xx sample of the month.
But everyone's here for the crazy sex stuff, right? Sure! Here's a relevant chorus, from the somewhat puzzling "Cockiness": "I love it / love it / love it when you eat it." There are some more explicit lines in that one, but Vulture won't insult you by assuming that everything needs explanation; just know they're there. Also notable (in terms of obscenity) is the 90-second, The-Dream-produced "Birthday Cake," which thankfully only hits one or two frosting jokes before getting to the proposition: "I wanna fuck you right now." Honest! And though "Roc Me Out" includes some helpful logistical tips, Vulture prefers the aforementioned "Watch N Learn" for its educational directness. But feel free to report back with your preferred dirty track! In the meantime, let's go out with "Talk That Talk."