A Look Into Anthony Burgess's Archives
Even Anthony Burgess wanted to write a TV series.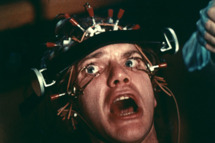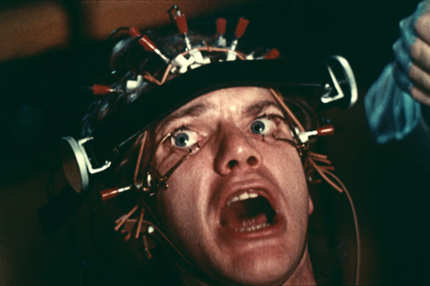 Next year marks the 50th anniversary of Anthony Burgess's sci-fi classic A Clockwork Orange, leading to renewed interest in the author and his work. We already knew about the never-performed musical adaptation of his most beloved work, but it turns out that there are a ton of other unseen gems in the late author's archives. Among other things uncovered in the papers the author's widow donated to the International Anthony Burgess Foundation are the libretto and score to an opera about Leon Trotsky and, maybe most exciting of all, an unproduced script for an Attila the Hun television series. A weird idea, for sure, but with FX and AMC engaged in a race for basic-cable supremacy, we're pretty sure a Burgess-ian reimagining of the life of the fearsome ruler would be awesome and a guaranteed success (well, not really, but c'mon). Maybe they could even convince Malcolm McDowell to portray Attila in the later years of his rule. He said yes to Franklin & Bash, after all.