NBC's New Brian Williams Newsmag Is Not a Ratings Winner
'The Playboy Club' did better among younger viewers.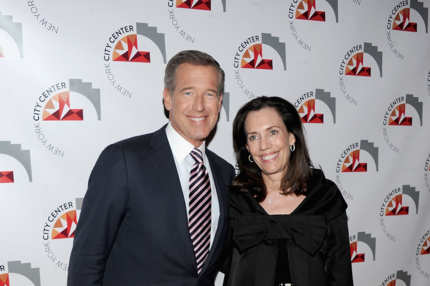 Brian Williams's NBC newsmag Rock Center did not rock the Nielsens with its Monday debut. The ridiculously informative and nearly fluff-free hour, which failed to catch even a single predator or exploit the memory of just one murder victim, was rewarded for its snobby high-mindedness with tune-in of 4.1 million viewers and a rating of 1.0 among BriWi groupies under 50. Ratings actually went down in the second half-hour, which featured an interview with Jon Stewart. Two caveats: It was Halloween, and younger viewers tend to spend this evening "smashing pumpkins," as the kids today call it. This is why Terra Nova, Two and a Half Men, and Dancing With the Stars all had season or series lows last night. Also, in a testament to how far NBC has fallen on Mondays, that 4.1 million figure is actually the Peacock's largest audience in the time slot since The Playboy Club debuted in September. Still, demos rule in prime time, and by that measure, Rock Center actually finished 29 percent below NBC's three-week average at 10 p.m. Mondays with the now-dead Playboy. As the long and very profitable run of CBS's 60 Minutes proves, there's room for good journalism in prime time. But for the love of Liz Lemon, NBC needs to move Rock Center to a less high-profile time slot, most likely on Friday or post-football on Sunday.