New York Film Critics Love The Artist, Indie Spirits Continue Beginners Hot Streak
See who won (and who got nominated).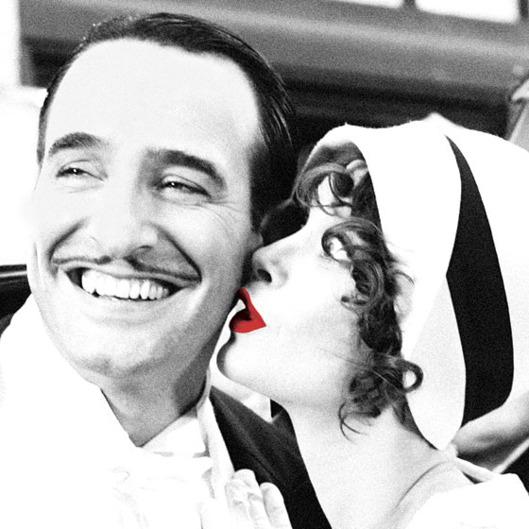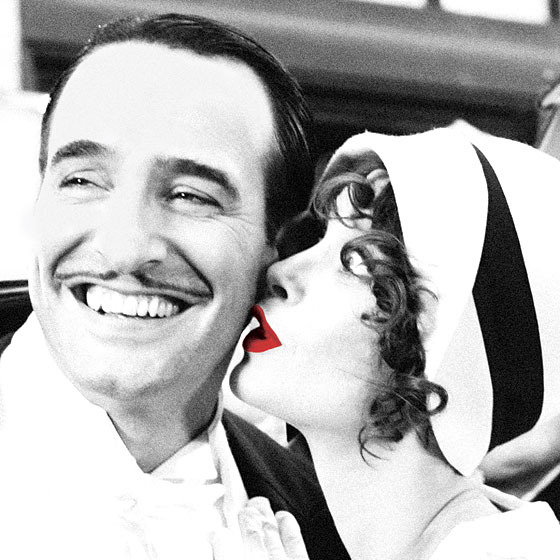 Last year, the New York Film Critics Circle threw a controversial awards ceremony, but this year, the organization won headlines before it even announced the result of today's voting, thanks to a decision to move the announcement of its awards winners to an earlier berth in the season. The decision meant that the critics couldn't evaluate Extremely Loud and Incredibly Close (which wasn't completed in time) and even forced the group to delay the vote one more day so that late arrival The Girl With the Dragon Tattoo could screen for them, though David Fincher's hotly anticipated adaptation failed to score any nods. Instead, the black-and-white silent movie homage The Artist won Best Feature and Best Director, while Brad Pitt won Best Actor for Moneyball and The Tree of Life, Meryl Streep took home Best Actress for The Iron Lady, Albert Brooks earned Best Supporting Actor for Drive, and Jessica Chastain won Best Supporting Actress for her roles in just about every single film released in 2011 (but more specifically, Tree of Life, Take Shelter, and The Help).
Other nods included Margin Call for Best First Feature, A Separation for Best Foreign Language Film, Cave of Forgotten Dreams for Best Nonfiction Film, Moneyball for Best Screenplay, and The Tree of Life for Best Cinematography.
Meanwhile, the Independent Spirit Awards announced their nominations today, and the sudden resurgence of the Mike Mills dramedy Beginners continues, while The Descendants, Drive, and The Artist were all well represented too. Here are the Indie Spirit nominations:
Best Feature
50/50
Beginners
Drive
Take Shelter
The Artist
The Descendants
Best Director
Michel Hazanavicius, The Artist
Mike Mills, Beginners
Jeff Nichols, Take Shelter
Alexander Payne, The Descendants
Nicolas Winding Refn, Drive
Best Screenplay
Joseph Cedar, Footnote
Michel Hazanavicius, The Artist
Tom McCarthy, Win Win
Mike Mills, Beginners
Alexander Payne, Nat Faxon, Jim Rash, The Descendants
Best First Feature
Another Earth
In the Family
Margin Call
Martha Marcy May Marlene
Natural Selection Director
Best First Screenplay
Mike Cahill, Brit Marling, Another Earth
J.C. Chandor, Margin Call
Patrick deWitt, Terri
Phil Johnston, Cedar Rapids
Will Reiser, 50/50
John Cassavetes Award – Given to the best feature made for under $500,000
Bellflower
Circumstance
Hello Lonesome
Pariah
The Dynamiter
Best Female Lead
Lauren Ambrose, Think of Me
Rachael Harris, Natural Selection
Adepero Oduye, Pariah
Elizabeth Olsen, Martha Marcy May Marlene
Michelle Williams, My Week with Marilyn
Best Male Lead
Demián Bichir, A Better Life
Jean Dujardin, The Artist
Ryan Gosling, Drive
Woody Harrelson, Rampart
Michael Shannon, Take Shelter
Best Supporting Female
Jessica Chastain, Take Shelter
Anjelica Huston, 50/50
Janet McTeer, Albert Nobbs
Harmony Santana, Gun Hill Road
Shailene Woodley, The Descendants
Best Supporting Male
Albert Brooks, Drive
John Hawkes, Martha Marcy May Marlene
Christopher Plummer, Beginners
John C. Reilly, Cedar Rapids
Corey Stoll, Midnight in Paris
Best Cinematography
Joel Hodge, Bellflower
Benjamin Kasulke, The Off Hours
Darius Khondji, Midnight in Paris
Guillaume Schiffman, The Artist
Jeffrey Waldron, The Dynamiter
Best Documentary
An African Election
Bill Cunningham New York
The Interrupters
The Redemption of General Butt Naked
We Were Here
Best International Film
A Separation
Melancholia
Shame
The Kid With a Bike
Tyrannosaur
Robert Altman Award (Given to one film's director, casting director, and its ensemble cast)
Margin Call