From Westerns to Pirates to Alien Cops: The TV Dramas in Development for Fall 2012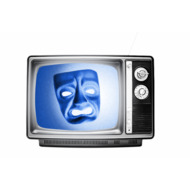 Much like the lather-rinse-repeat shampoo circle of life, so too is the TV business in a never-ending cycle of building up, disintegrating, and rebuilding all over again. And now, with the networks' new fall shows not even two months old, and some already vanished down the drain, execs are already on the hunt for new prime-time shows to start all over again with next fall. Right now, we're somewhere in the middle of the never-ending development process: Networks have heard a slew of pitches and have asked hundreds of writers to flesh out their ideas via pilot scripts. Soon, we'll get word on which ideas impressed the suits enough to merit the production of a pilot episode. But for now, TV execs are brimming with possibility, with all manner of crazy concepts and out-there ideas still legitimate contenders for the 2012-13 TV season. As we did last year, Vulture has read over various network tracking reports and media accounts, picked out some of the most interesting ideas, and divided them all into categories both common (crime shows, reboots) and otherwise (pirate adventures and Westerns). (This list is hardly complete: There are literally hundreds of scripts in the networks' hoppers right now, and they'll keep buying new ones through at least Thanksgiving.) This year, we're breaking things up — we'll hit all the drama scripts today, and tomorrow bring you the comedies. But the caveat we cited last year remains: Don't get too excited (or exasperated) by what you read below. Most of these projects will soon be as moribund as Rick Santorum's presidential campaign. Or How to Be a Gentleman.
Once Upon a Fantasy
Even before Once Upon a Time and Grimm debuted, plenty of projects with otherworldly tilts were on the network drawing boards. ABC's got an adaptation of the novel 666 Park, about an Upper East Side apartment building where the residents have all literally made deals with the devil. If you like both Suburgatory and CW's The Secret Circle, you might enjoy Wicked Good, an ABC script about a family of witches dispatched to Orange County, California, to battle suburban evil. The Alphabet also has an untitled fantasy procedural about a female cop who discovers there's an unseen, magical world lurking inside New York City. Over at Fox, the network is adapting Lev Grossman's novel The Magicians, which is also about a magical world that exists within the Big Apple. Also on deck: Aster, which revolves around a family fighting a poltergeist, and Stranger Planet, about a cop who teams up with a pair of aliens to solve intergalactic crimes on earth. And as Vulture reported last month, Schwartz is also developing a U.S. version of Misfits, the U.K. drama about superpowered teens; no network is yet attached.
Police Stories
With the CSI and Law & Order franchises not what they once were, the networks continue to try to reinvent the crime procedural. L&O guru Dick Wolf is behind one such attempt at NBC, a drama about a military fighter pilot who can enter the brains of murder victims in a bid to solve their slayings. The network also has Ethan Hawke and Vincent D'Onofrio as homicide detectives balancing family and work, while producer Greg Berlanti is working with Maggie Friedman on a cop show that takes place in two different time periods (sounds sorta Cold Case–ish, no?). The prolific Kevin Williamson, meanwhile, has sold an hour to Fox about a cult of serial killers (surely, there must be some cops or FBI agents trying to track them down!). The same network has also landed the Coen Brothers' Harvekarbo, about a Hollywood dick tracking the misdeeds of the Hollywood elite (it's Law & Order: Lohan Investigations Unit!). Over at ABC, Joel Silver and The L Word's Ilene Chaiken have teamed for an ABC procedural in which a punk girl who's good with computers teams up with the Oakland police to fight crimes. Yes, but does she have a dragon tattoo? (Side note: Chaiken is also working with Wolf on a medical drama for NBC about a lesbian doctor working in the inner city.)
CBS is giving the cop genre a Western flair in a drama about legendary Las Vegas sheriff Ralph Lamb, a cowboy who ended up policing Sin City during the mob era. The network is also developing Notorious, about an LAPD detective who becomes famous after solving a murder that made headlines across the country. The Eye's Red on Red follows a young detective who's recruited to spy on his potentially crooked partner, while its Two Badges is about a gang member turned cop. There's also some diversity in the network's ever-expanding army of cops: Denis Leary is producing an adaptation of the April Woo books, about a crime-fighting Chinese-American detective in Coney Island, while Jerry Bruckheimer is working on an hour focused on a mom turned New York State trooper. Not enough crime at CBS for you? Wait, there's more: It also has potential shows about Texas Rangers, a cop who's lost three of his partners in the line of duty, a husband and wife detective duo in Miami, and a female detective who can talk to dead crime victims. (Of course she can: This is the network of Ghost Whisperer and A Gifted Man; afterlife communication is about as easy as Skype-ing on CBS.)
Meanwhile, lots of projects in the works at the networks involve the FBI, CSI, or some branch of the federal government. Like the Fox hour about a techno-phobic female FBI agent who's paired with a "hack-tivist" (is this what we're calling aspiring Julian Assanges these days?). The same net also has an FBI-set procedural from Fight Club scribe Jim Uhls called Tight Rope; it's about an agent who's a master at working with informants. And movie titan Shawn Levy (Real Steel) is developing a show for the network about a 17-year-old orphan of a CIA agent. If you guessed that she somehow ends up working for the agency herself, you'd be (sadly) correct. Over at ABC, Drop Dead Diva dude Josh Berman is hammering out a crime procedural about an FBI agent and a homicide detective paired together. The twist: They were engaged, until he announced he was gay.
Go West, Young D-Girl
It's not likely that Herman Cain's "He Carried Yellow Flowers" video or the bombed Cowboys & Aliens were inspirations, but for whatever reason the networks all seem to be anxious to play cowboy. Sean Hayes, wearing the producer hat that gave us Grimm and Hot in Cleveland, is working on a would-be NBC drama about a frontier doctor. The same network has The Frontier, a collaboration between Shaun Cassidy and Thomas Schlamme (The West Wing) that aims to document the migration of a group of west-bound settlers. The Peacock is also adapting the story of the Hole in the Wall Gang, as told from the perspective of Butch and Sundance's female bud Etta Place. Hopeful sign: Peter Berg and Liz Heldens (Friday Night Lights) are exec producing.
Not to be outgunned, ABC has hired Battlestar Galactica overlord Ron Moore to create Hangtown, a procedural Western about frontier crimes. It's also got an hour from ER vet David Zabel called Gunslinger. Fox, meanwhile, is going the brand-name route: It's working on a show about Wyatt Earp, with Fringe scribes Alex Kurtzman and Roberto Orci producing. And what about CBS, the Heartland-centric network you'd think would be all over the Western trend? A source tells us the Eye has at least three oaters in the works, but for now, it's keeping a lid on details. (CBS considers the aforementioned Ralph Lamb sort of a Western, so there's that.)
Pirates (and Other Sweeping Epics)
If audiences are willing to collectively shell out $241million to see Johnny Depp mumble incoherently for two hours, then surely they can't wait to follow the adventures of pirates in prime time every week. That, at least, seems to be the logic behind this year's mini-boom in shows about renegade sea criminals. The esteemed Tom Fontana (Oz, Homicide: Life on the Street) is working on Republic of Pirates for NBC, a sprawling epic about renegades (including Blackbeard) who try to form their own society of outlaws. Over at Fox, the network has been working on an hour from Ridley Scott and Law & Order vet Barry Schindel called Pyrates (the "y" is for "you're gonna love it!). It might also be called Ocean's 1611, since it follows a gang of pirates as they plot a major booty grab.
Not all the adventure will take place on the high seas next season. Fox has an hour that mashes up 24 and Contagion and calls itself Pandemic. Over at ABC, Shawn Ryan is behind The Last Resort, which sadly is not a reboot of the epic Coreys movie from the nineties. Instead, this possible series revolves around a renegade U.S. nuclear sub that disobeys a command to launch a missile and instead decides to form its own nation, all Occupy Wall Street–style. The network's also enlisted Prison Break genius Paul Scheuring to put together Zero Hour, about an everyday dude who finds himself caught up in a global conspiracy. So maybe this is The Event?
Reboot Nation
Pay no mind to the abject failure of ABC's Charlie's Angels: The networks will seemingly buy anything anyone's done before, be it a movie or TV concept. The CW's reviving CBS's cheesy Beauty and the Beast, while ABC is just doing its own take on the original classic tale. NBC has takes on Romancing the Stone and The Munsters on its development grids (the latter is a holdover from last season), while Fox is reaching back just a few years to adapt the Will Smith comedy Hitch for TV. ABC isn't even going back a full year, with its attempt to spin off both Source Code and The Lincoln Lawyer into TV shows. It's also working on a version of last year's underrated Demi Moore–David Duchovny dark comedy The Joneses, about a fake family whose job it is to convince suburbanites they need whatever Madison Avenue is trying to sell them.
Like your brand names more old-school? CBS is working on a new take on the Sherlock Holmes saga, while ABC has two different updates of the Jekyll and Hyde story in the hopper. Finally, superheroes are always fodder for network development execs, and this year is no exception: ABC has been working on some Marvel-branded extensions for nearly a year now, including updates of The Incredible Hulk and Jessica Jones. Fox, meanwhile, has put in motion a TV take on Marvel's The Punisher, while NBC is updating Frankenstein, which isn't a superhero per se, but, well, fire bad.
Retro Redux
Hoping to follow in the footsteps of Mad Men and not The Playboy Club, the nets are still biting on period pitches. Jerry Bruckheimer sold a pair to NBC: a drama set in the eighties pro-wrestling biz, and a Reagan-era music biz drama dubbed, oddly enough, Full Nelson. (Wasn't that the name of an eighties sitcom about a guy named Nelson who was always eating big lunches? No? We dreamed that? Okay, moving on.) ABC, meanwhile, has a thing for seventies variety shows. It's got The Lockharts, about a Partridge Family–like clan who aren't as happy as they seem. It's also working on a show about a mother-daughter duo who have their own seventies variety show, with Desperate Housewives and Frasier alum Joe Keenan writing the script. ABC heads back much further in time with Gilded Lilies, a Shonda Rhimes project about a turn-of-the-century luxury hotel in 1895 New York. Lost guru Carlton Cuse is also working on a possible Civil War show. And over at CBS, The Producer will tell the story of a woman trying to break into the TV news business; exactly when, we're not sure (and CBS hates to talk about its development).
International Formats
Call this What Ben Silverman Hath Wrought. Before he ran NBC (into the ground), Silverman was a hot-shot agent who brought foreign concepts such as The Office and Ugly Betty to the States to be adapted. Ever since, American networks have been trolling overseas for possible show ideas. There are more than a dozen in the works for next season, both comedy and dramas. Among the hour-long concepts, NBC has John Wells doing the U.K.-born women-in-prison show Bad Girls, a Danish hit about a Hillary Clinton–esque politico called Borgen, and the creepy-sounding Israeli drama Pillars of Smoke, about a town of cultists that suddenly disappears. And ABC has the U.K.'s soapy Mistresses (self-explanatory), along with two projects from Friends co-creator Marta Kauffman: The Kitchen Musical (Singapore musical drama set inside a restaurant) and Polseres Vermelles (a Spanish hospital story told from the point of view of teen patients).
Lather Up With Soaps
Revenge is one of the season's surprise hits, and while networks always develop a certain number of soap-y projects, its success means some of this year's contenders might actually have a chance at moving forward. One of the most interesting ideas we've heard about is CBS's Mr. Fantasy, which revolves around the producer of a Bachelor-style reality show. (There are several scripts being written this fall that feature unscripted series as plot devices; perhaps drama scribes are working out their anger at reality producers on the page?) Fox has bought American Beauties, a blend of Breaking Bad and Desperate Housewives that revolves around a woman who takes a job with a Mary Kay–like cosmetics corporation. The network also has Guilty, in which a lawyer wrongly convicted of fraud uses questionable methods to solve cases while exacting revenge on those who set him up. Finally, over at the CW, Gossip Girl writer Josh Safran is adapting Candace Bushnell's One Fifth, about a columnist who moves back into the apartment building that banished her and starts uncovering all of the residents' dirty little secrets. But will she seek ... Revenge?!
Coming Soon, From a Bookstore Near You
The pulpy seventies page-turner Scruples (about the transformation of an ordinary woman into a social titan) is being reworked for modern times by ABC (and not CBS, which aired the 1980 mini-series adaptation starring Lindsay Wagner). The Alphabet is also adapting Carol Wolper's upcoming novel Anne of Hollywood (which is itself an update of The Other Boleyn Girl) that imagines our heroine as a smart up-and-comer in the film business. It's also hired Amy Sherman-Palladino to turn The Nanny Diaries into a TV show. Over at CBS, The Mommy Track Mysteries revolves around a mom who solves crimes (wasn't this the basis for Scarecrow & Mrs. King?). The network is also hoping to bring David Baldacci's King and Maxwell books to the small screen; they tell the story of former Secret Service agents now working as private eyes. Over at Fox, Steven Gaghan is adapting Backstrom, a Swedish series about an obese cop who's a crime-solving genius. (So it's House meets Canon?) As for NBC, it's developing TV takes on John Grisham's Ford Country and Walter Mosley's Easy Rawlins saga. And finally, over at the CW, Gossip Girl team Schwartz and Savage are hoping to bring Candace Bushnell's The Carrie Diaries to TV. Just don't call it a Sex and the City prequel!