Ricky Gervais Promises This Will Be His Final Golden Globes
And naturally, he says he'll be even meaner this year.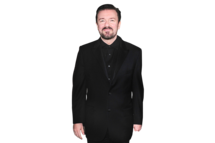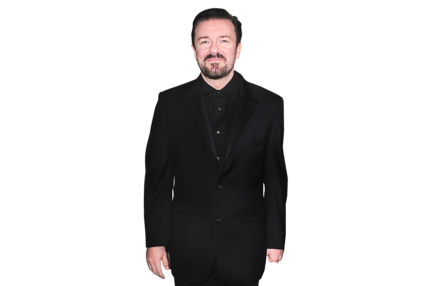 Ricky Gervais has taken to his blog to explain his decision to host the Golden Globes (a gig he has not been able to stop talking about during the past year) for what he promises is "a third and definitely final time." Wrote Gervais, "It was a tough decision to be honest. There were many pros and cons. I loved doing it, but I was worried that I couldn't improve on last year ... I knew some people would be uncomfortable with me being host. (This was a pro by the way.) What actually tipped the balance and made me say yes, was the fact that it would shut up all those fucking idiots who said that I'd never be invited back. Is that the wrong reason to do something? Ha ha. I think it is." Ricky being Ricky, he promises that this ceremony will contain even more cutting humor than the last. "I don't think anyone had any right to be offended [last year] but they were. This year I'm going to make sure their offence is completely justified." Start bracing yourself for the moment when Ricky Gervais takes on The Help, everybody.