Shameless Season Two Approaches
Showtime releases a short (violent, dirty) preview of the upcoming season.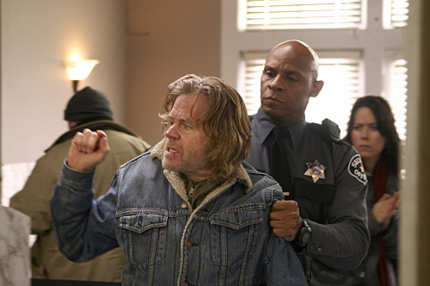 After releasing a promo that was basically a "Women of the Night (of Showtime)" teaser featuring Emmy Rossum, Kristen Bell, and a wide selection of bras, the network has now given us a real preview/behind the scenes of Shameless' second season. Season two will take the Gallaghers from a freezing winter to a boiling summer, which makes sense, since keeping the characters in a constant state of discomfort helps to bring forth the nudity and/or violence we've come to love and expect from the show. The preview not only reveals details about the new season (Fiona's on the rebound, Sheila's on the sidewalk), but that Justin Chatwin (Steve) could easily pass for a pre-fat Rob McElhenney (It's Always Sunny In Philadelphia). The new season of Shameless (episodes and recaps) begins on January 8th, 2012.