Guy Pearce, Ben Foster, and Kelly MacDonald Attached to Steve Buscemi's Queer
It's an adaptation of the William S. Burroughs novel.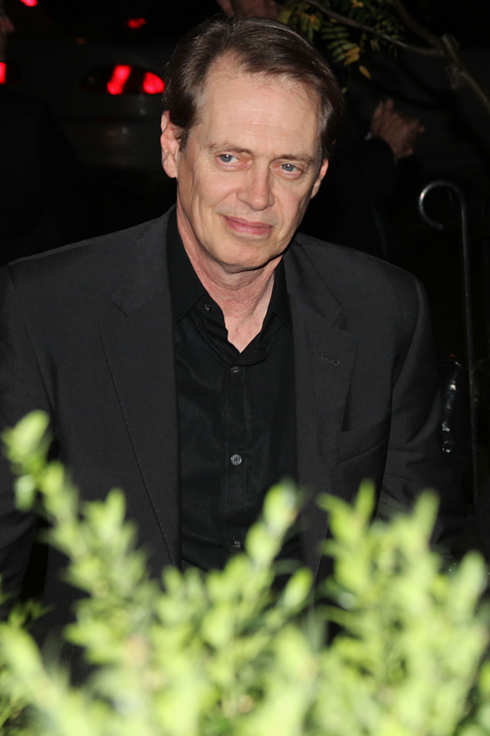 At last night's screening of Rampart, director Oren Moverman teased us with a new project he's scripted: an adaptation of the William S. Burroughs novel Queer, which will star Guy Pearce, Ben Foster, and Kelly MacDonald for director Steve Buscemi. "Steve is one of the first people I worked with in the film business, and he's a great director. I love him as a director," Moverman explained. If you don't remember Queer, let Moverman catch you up: "Queer was written with Junkie, which was the first Burroughs book, but it was never published because the publisher said, you know, 'I've got Junkie, you want to put Queer in there? How far can I push this thing?'" laughed Moverman. "So it wasn't published until 1984. It was written in 1952. And once it was published, it was really the story of William S. Burroughs kind of discovering himself as a writer by being obsessed with this boy. And there's very little in it about the wife, but what's happening at the same time is it's the time where [Burroughs] killed his wife, you know, during the whole famous William Tell routine. So that's sort of the incident that we started working with and built this whole movie around."
Moverman says he first wrote the script ten years ago, and he can barely believe that it's actually becoming a reality. Still, he cautioned, "It's still in the early stages of the actual making because Steve, as you know, is a little busy with his show he's doing on HBO. But once he has his hiatus next time around, after the next season, we're going to go shoot this movie. God willing." Is the financing all lined up? "Not completely, no," he admitted to us. "If you have anything on you, we'll take a check."