There Are a Dozen Amy Winehouse Songs We'll Never Hear, Says Her Label
Except one already leaked.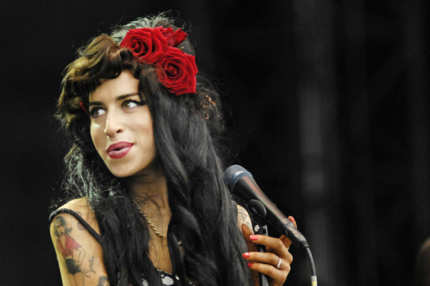 Her posthumous album Lioness: Hidden Treasures is out December 5, but Island Records says they have a dozen more tracks that the late singer didn't intend to release. Meaning there are twelve or so Amy Winehouse songs sitting in a record office somewhere, just waiting to be leaked. Case in point: "Procrastinate," the track that label exec Ted Beese swore would never see the light of day, got out ages ago. (Beese's exact words: "If you ever hear 'Procrastinate,' you have my permission to come into my offices here in Kensington and fire me." Not the best day for him.) Meanwhile, the label has released a tribute music video for Winehouse's "Our Day Will Come," off the upcoming Lioness. It's more than a little a bittersweet.