The 2011 Vulture Holiday Gift Guide
Does the entertainment obsessive in your life like zombies, music, Bill Murray? We've got something for all tastes.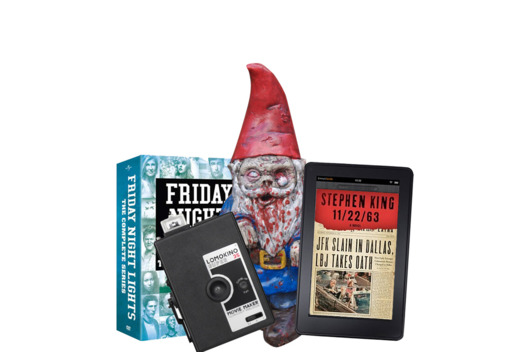 What do you get for the entertainment obsessive in your life this holiday season? Don't panic: Vulture has turned the Internet upside down, shaken it, and sifted through to find twenty suggestions perfect for the discerning pop culturati, whether they're an aficionado of zombies, graphic novels, Bill Murray, music (either classic or cutting-edge), or beyond. So click through, start shopping, and be prepared to be roundly acclaimed the savviest gift-giver since the Magi. And all without getting a bad haircut.
BEGIN SLIDESHOW