Today on Vulture Recommends: Five Books That Surprised Critic Dan Kois
Critic Dan Kois is shocked in the best way.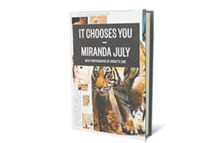 Look, critic Dan Kois has been around the block. He's read a lot, he's seen a lot — he's not an easy guy to surprise. So when he offers up a list of five books that surprised him recently, it's something to take note of. For instance, would it surprise you to learn that Miranda July's book of interviews with PennySaver advertisers, It Chooses You, is not only not annoying, it's also good? Or that it is, in fact, possible to write a good novel about Los Angeles? Well then read on, my friends. Be amazed.