Which Documentaries Were Just Snubbed by Oscar?
Werner Herzog can't catch a break.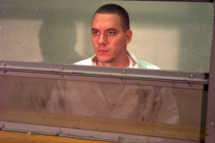 The Oscars announced today a shortlist of fifteen films that have qualified for the Best Documentary Feature shortlist -- they'll be whittled down to five by the time nominations are announced in January -- and congratulations are in order for well-regarded docs like Paradise Lost 3: Purgatory, Project Nim, Buck, Bill Cunningham New York and We Were Here, all of which made the cut. (You can check out the rest of the nominees here.) Not as fortunate? High-profile films like Senna, The Interrupters, Being Elmo, Page One: Inside the New York Times, and Werner Herzog's Into the Abyss. Sorry, Billy Crystal: Now you won't have either Elmo or Werner to riff with.