Aaron Sorkin's HBO Show Finally Has a Name
And that name is <em>The Newsroom</em>.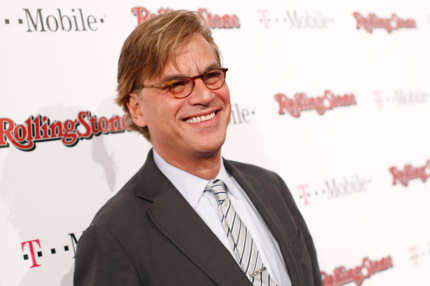 Aaron Sorkin's upcoming HBO show about the goings-on at a cable news network was originally called More as the Story Develops, but for the last several months, it's languished without a title. (Perhaps the network found that "More as the Story Develops" sounds great when delivered in Sorkin's trademark rat-a-tat manner, but less smooth when uttered by a potential viewer?) Today, though, HBO released a trailer that briefly touts its 2012 slate of shows, and Deadline noticed that over a single shot of Sorkin's star Jeff Daniels, there was now a title: The Newsroom. Do not celebrate this news morsel by smashing your face into a mirror, as Sorkin himself is sometimes wont to do.