Alec Baldwin on NYC Mayoral Race: 'I've Lost My Appetite'
"They're all just so horny for it. Horny for their own ascension."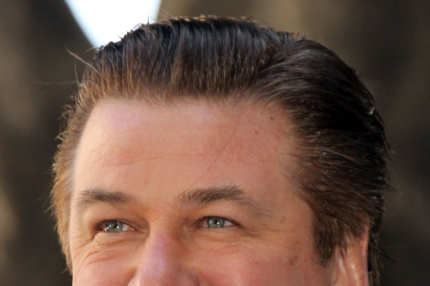 Though 30 Rock star and notorious Words With Friends addict Alec Baldwin has, at times, publicly flirted with running for mayor of New York City, he admitted this week on his WNYC podcast that the thrill is gone. "I've lost my appetite," said Baldwin. "Plus, the people that are running for mayor -- I know this is terrible -- I look at them and I don't see myself in that crowd. They're like a guy on a date that you can tell he just can't wait to get his hand up your blouse before even the lights go out in the theatre. They're all just so horny for it. Horny for their own ascension." Instead, Baldwin seemed to leave the door open for more years of potentially reduced work at 30 Rock, though he put that decision in perspective: "I've got a good job. Is the most creative thing in the world? Am I doing The Insider with Michael Mann? Am I doing some edgy, like finely chiseled social drama? No. Am I doing To Kill a Mockingbird? No, I'm doing a sitcom. But we have fun, and it's a family and I live in New York and I've got a life." To be fair, there are things that are "finely chiseled" about 30 Rock, though those things may include handsome guest stars like Jon Hamm and the upcoming season's James Marsden.