At Last, Some Vague Plot Information About The Amazing Spider-Man
Peter Parker's father had a secret.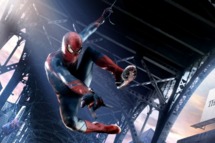 The Amazing Spider-Man comes out this summer, and now we finally have some halfway decent info about the plot from the newly launched official site. [Warning: makes noise.] Peter Parker is focused on "unlocking the mystery" of what happened to his parents, who disappeared thirteen years ago, and "a secret that his father held ... will ultimately shape his destiny as Spider-Man." Gwen Stacy works as an intern at Oscorp, under the direction of Dr. Curt Connors, who's working on "regeneration serum," for which he is the first human subject. What could possibly go wrong? Other than him turning into Lizard and battling an inchoate Spider-Man? Well, at least he doesn't turn into a website made entirely in Flash that plays ambient street-noise music for no reason and has no internal permalinks.