Angelina Jolie in Talks for Luc Besson's Next Movie
A dramatic thriller.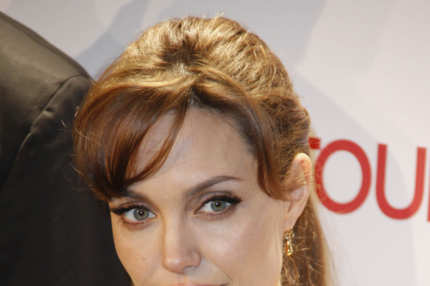 Angelina Jolie is circling Luc Besson's upcoming "big scale" project, according to Deadline. The yet-untitled film, which Besson would write and direct, is a thriller with a scientific bent, more along the lines of Besson's older work (The Fifth Element) than his more recent (The Lady). Jolie would move this film to the top spot on her dance card, slipping it in before she films Ridley Scott's Gertrude Bell biopic, the reimagined Sleeping Beauty movie Maleficent, or the Kay Scarpetta movie based on Patricia Cornwell's books. Being the most famous and glamorous actress in the world sure does get busy.