Showtime Developing an Animal Kingdom TV Show
John Wells will produce the gritty Australian crime-family drama.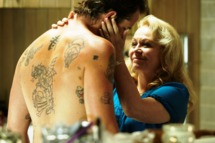 Showtime is developing a TV adaptation of Animal Kingdom, Deadline reports. Jacki Weaver earned an Oscar nomination last year for her role as the brutal matriarch Smurf Cody in the gritty, fantastic Australian crime-family movie that helped put Joel Edgerton on the map. John Wells, Jonathan Lisco (K-Town, Southland), and the movie's writer/director, David Michod, will executive produce the series, which would fit in just fine with Showtime's shows about dark, miserable, and often violent antiheroes with horrible secrets and necrotic emotional environments. Plus, hey, another premium cable show with an incest-y story.